Sports PR Summit

The Sports PR Summit is an annual invite-only event that takes place each May in New York City and brings together senior PR executives from the pro and collegiate sports ranks as well as from top sports corporations for panel discussions and valuable networking opportunities. Prominent media members and athletes share candid insights about the best ways for PR executives to work most effectively with them. Fellow PR executives also share best practices. The 2016 Sports PR Summit will take place on Tuesday, May 17th at The Players' Tribune headquarters. To be considered for an invite for the Sports PR Summit, please get in touch with us here.
"The Sports PR Summit is top-notch in every regard. If you're looking for great insight and innovative ideas from our industry's finest, as well as a day full of relevant discussion topics in an interactive environment, attending the Sports PR Summit is a must. The event came highly recommended to me, and I now have it at the top of my list when discussing similar opportunities with other communications professionals."
"The Sports PR Summit has become a conference that I genuinely look forward to each year, not just for the networking opportunities it provides but the interesting panels and valuable information about our discipline. There's really nothing else like it in the country and I've found myself coming home every year with several new ideas that to implement. I've recommended the Summit to several fellow Communications professionals in the industry and they've come away with the same impression."
"The Sports PR Summit is a great event because it attracts top players from throughout the industry – from agencies, networks, leagues, teams, conferences and more. It's a perfect opportunity to share ideas and connect with some of the best in the business."
"The 2015 Sports PR Summit provided access to some of the best professionals in our business. The discussion topics and the panelists assembled were first rated and provided great insight to everyday, real-life situations we may encounter in our jobs. For anyone in the PR/Communications field seeking professional growth, this is a must attend…I found it to be a remarkable learning experience and came away with knowledge that will be beneficial to me and my organization going forward."
"There are countless sports business conferences each year and none of them do an ample job of highlighting the importance of PR in the sports business process. The Sports PR Summit finally gave sports PR the attention it deserves in the scheme of the sports marketing process."
"The Sports PR Summit was a treasure trove of information for sports PR people. The media panel gave unique insights into how media view, work with and perceive PR representatives, which should alter some of the aspects of how sports PR work with them."
"I applaud Brian's vision for the summit. As we all increasingly rely on technology to communicate, the ability to connect in person with industry leaders, share best practices and new ideas and drive greater understanding between media and PR reps was invaluable."
"The Sports PR Summit was one of the best-run seminars I've attended. Brian Berger was able to create a timeline that delivered exceptional speakers and content in a powerful one-day session – a feat some organizations struggle to cover in a 3-4 day convention! It was a dynamic group of professional attendees who were able to listen and learn from many of the best in the business."
"The Sports PR Summit provided an opportunity to learn from some of the sharpest minds in sports public relations. The panels brought together some of the most prominent names in sports journalism and offered a unique look at how they make decisions and interact with sports communicators. The conference focused on forward-thinking topics that will benefit all of us."
Events
9:00AM- 9:10AM | WELCOME AND OPENING REMARKS
Sports PR Summit Founder & CEO Brian Berger – Welcome from The Players' Tribune
9:10AM - 10:00AM | OPENING FEATURED CONVERSATION - "PR FROM THE OWNER'S PERSPECTIVE"
Featured conversation with Stephen M. Ross – Related Companies Chairman, majority owner of the NFL's Miami Dolphins (@MiamiDolphins) and Founder of RISE (@RISEtoWin). Interview conducted by Sports Business Radio host and Sports PR Summit Founder Brian Berger (@SBRadio). Also scheduled to join the conversation: Gary Bettman (@NHL), Commissioner, NHL; Ndidi Massay (@RisetoWin), Executive Director, RISE; Kenneth Shropshire (@KenShropshire), Professor & Director, Wharton Sports Business Initiative
10:00AM - 10:10AM | COFFEE BREAK
10:10AM - 11:00AM | WOMEN IN SPORTS PANEL DISCUSSION
Moderator: Gina Lehe (@Gina_Lehe) Sr. Director of Communications and Brand Management – College Football Playoff – Panelists: Mary Scott, President, Sports & Brand Experience – United Entertainment Group (@UnitedEntGroup); Kraig Kann (@KraigKann), CCO – LPGA; Bonnie Bernstein (@BonnieBernstein), VP, Content & Brand Development and host – Campus Insiders; Lisa Leslie (@LisaLeslie), WNBA Champion, Olympic Gold Medalist
11:00AM - 11:50AM | LEVERAGING THE STAGE OF AN OLYMPIC GAMES PANEL DISCUSSION
Moderator: Dave Mingey (@DaveMingey), Co-Founder, Glideslope – Panelists: Joey Cheek (@JoeyCheek), 2006 Olympic Gold Medalist speed skater; Jill Geer (@JillGeer), Chief Public Affairs Officer, U.S.A. Track & Field; Kate Johnson (@KateIJohnson), Director of Olympic Marketing, VISA and 2004 Olympic Silver Medalist; Ossian Shine (@OssianShine), Global Editor, Sports, Reuters; Ty Votaw (@PGATour), EVP & CMO PGA Tour & VP International Golf Federation.
11:50AM - 12:00PM | REMARKS FROM CISION - LUNCH SPONSOR
12:00PM - 1:00PM | NETWORKING LUNCH PRESENTED BY CISION AT THE PLAYERS' TRIBUNE
Networking Lunch presented by Cision at The Players' Tribune
1:00PM - 1:10PM | AFTERNOON SESSION OPENING REMARKS
Sports PR Summit Founder & CEO Brian Berger
1:10PM - 2:00PM | THE PLAYERS' TRIBUNE ROUNDTABLE DISCUSSION
Featuring: The Players' Tribune President Jaymee Messler (@JMessler), The Players' Editorial Director Gary Hoenig; Isaiah Thomas (@Isaiah_Thomas), Boston Celtics All-Star and Larry Sanders (@LarrySanders), former NBA player. Other panelists TBA
2:00PM - 2:10PM | BEVERAGE & SNACK BREAK
2:10PM - 3:00PM | FEATURED CONVERSATION: "PR FROM THE ELITE ATHLETE'S PERSPECTIVE"
Featured one-on-one conversation with Jeff Gordon (@JeffGordonWeb): Four-time NASCAR Cup Series Champion and NASCAR on FOX analyst. Interview conducted by Ric Bucher (@RicBucher), of Bleacher Report & SiriusXM Radio.
3:00PM - 3:50PM | U.S. MAJOR PRO SPORTS LEAGUES ROUNDTABLE
Moderator: Kristi Roehm (@8degreespr) – Founder, 8 Degrees PR – Panelists: Brian McCarthy (@NFLPRguy) – NFL VP of Communications; Mike Bass (@MBassNBA) – NBA SVP Communications; Matt Bourne (@MLBPR) – MLB VP Communications; Dan Courtemanche (@courtemancheMLS) – MLS Executive VP Communications; David Higdon (@HigNASCAR) – NASCAR VP Integrated Marketing Communications; Schuyler Baehman – NHL Director of Communications
3:50PM - 4:00PM | CLOSING REMARKS
Sports PR Summit Founder & CEO Brian Berger
4:00PM - 5:30PM | NETWORKING COCKTAIL RECEPTION PRESENTED BY REUTERS AT THE PLAYERS' TRIBUNE
Post-event networking cocktail reception presented by Reuters at The Players' Tribune
"The Sports PR Summit is top-notch in every regard. If you're looking for great insight and innovative ideas from our industry's finest, as well as a day full of relevant discussion topics in an interactive environment, attending the Sports PR Summit is a must. The event came highly recommended to me, and I now have it at the top of my list when discussing similar opportunities with other communications professionals."
"The Sports PR Summit has become a conference that I genuinely look forward to each year, not just for the networking opportunities it provides but the interesting panels and valuable information about our discipline. There's really nothing else like it in the country and I've found myself coming home every year with several new ideas that to implement. I've recommended the Summit to several fellow Communications professionals in the industry and they've come away with the same impression."
"The Sports PR Summit is a great event because it attracts top players from throughout the industry – from agencies, networks, leagues, teams, conferences and more. It's a perfect opportunity to share ideas and connect with some of the best in the business."
"The 2015 Sports PR Summit provided access to some of the best professionals in our business. The discussion topics and the panelists assembled were first rated and provided great insight to everyday, real-life situations we may encounter in our jobs. For anyone in the PR/Communications field seeking professional growth, this is a must attend…I found it to be a remarkable learning experience and came away with knowledge that will be beneficial to me and my organization going forward."
"There are countless sports business conferences each year and none of them do an ample job of highlighting the importance of PR in the sports business process. The Sports PR Summit finally gave sports PR the attention it deserves in the scheme of the sports marketing process."
"The Sports PR Summit was a treasure trove of information for sports PR people. The media panel gave unique insights into how media view, work with and perceive PR representatives, which should alter some of the aspects of how sports PR work with them."
"I applaud Brian's vision for the summit. As we all increasingly rely on technology to communicate, the ability to connect in person with industry leaders, share best practices and new ideas and drive greater understanding between media and PR reps was invaluable."
"The Sports PR Summit was one of the best-run seminars I've attended. Brian Berger was able to create a timeline that delivered exceptional speakers and content in a powerful one-day session – a feat some organizations struggle to cover in a 3-4 day convention! It was a dynamic group of professional attendees who were able to listen and learn from many of the best in the business."
"The Sports PR Summit provided an opportunity to learn from some of the sharpest minds in sports public relations. The panels brought together some of the most prominent names in sports journalism and offered a unique look at how they make decisions and interact with sports communicators. The conference focused on forward-thinking topics that will benefit all of us."
Past Panelists and Speakers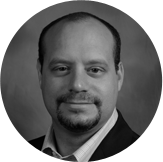 Mike Bass
Executive VP Communications, NBA
Matt Bourne
VP OF BUSINESS PR, MLB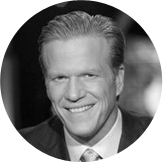 Ric Bucher
NATIONAL NBA REPORTER, BLEACHER REPORT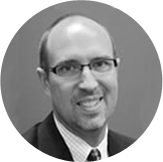 Erik Christianson
MANAGING DIRECTOR OF EXTERNAL AFFAIRS, NCAA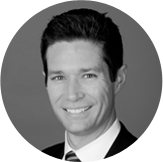 Dan Courtemanche
EXECUTIVE VP OF COMMUNICATIONS, MLS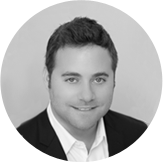 Michael Ehrlich
SENIOR MANAGER, PR, ADIDAS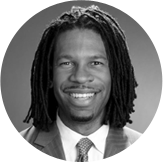 LZ Granderson
COLUMNIST AND TV CONTRIBUTOR, ESPN & CNN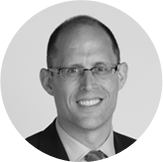 Bill Hofheimer
SENIOR DIRECTOR OF PR, ESPN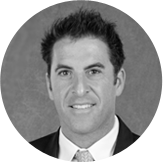 Jamey Horan
GROUP VP OF COMMUNICATIONS, NHL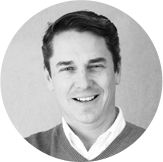 Dave Mingey
CO-FOUNDER AND PRESIDENT, GLIDESLOPE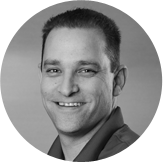 Josh Rawitch
SR. VICE PRESIDENT, COMMUNICATIONS, ARIZONA DIAMONDBACKS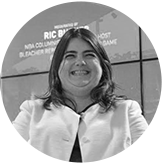 Mary Byrne
ESPN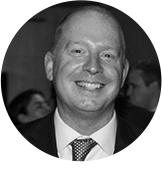 Brian Berger
HOST, SPORTS BUSINESS RADIO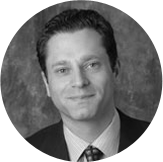 Jeremy Schaap
REPORTER, ESPN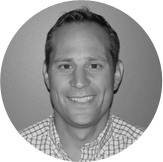 David Schwab
FIRST CALL MANAGING DIRECTOR, OCTAGON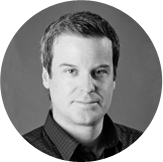 Sam Silverstein
HEAD OF DIGITAL CONTENT, PAC-12 NETWORKS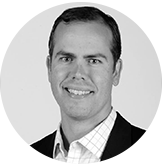 Sean Doherty
DIRECTOR, DIGITAL AND SOCIAL MEDIA ENGAGEMENT, NASCAR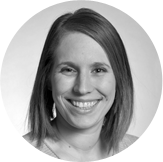 Lauren Teague
SOCIAL MEDIA, PGA TOUR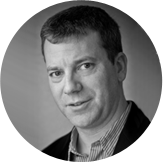 Jon Wertheim
EXECUTIVE EDITOR & SENIOR WRITER, SPORTS ILLUSTRATED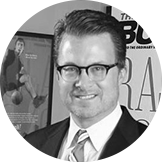 Bill Sanders
SR. VP, EXCEL SPORTS
"The Sports PR Summit is top-notch in every regard. If you're looking for great insight and innovative ideas from our industry's finest, as well as a day full of relevant discussion topics in an interactive environment, attending the Sports PR Summit is a must. The event came highly recommended to me, and I now have it at the top of my list when discussing similar opportunities with other communications professionals."
"The Sports PR Summit has become a conference that I genuinely look forward to each year, not just for the networking opportunities it provides but the interesting panels and valuable information about our discipline. There's really nothing else like it in the country and I've found myself coming home every year with several new ideas that to implement. I've recommended the Summit to several fellow Communications professionals in the industry and they've come away with the same impression."
"The Sports PR Summit is a great event because it attracts top players from throughout the industry – from agencies, networks, leagues, teams, conferences and more. It's a perfect opportunity to share ideas and connect with some of the best in the business."
"The 2015 Sports PR Summit provided access to some of the best professionals in our business. The discussion topics and the panelists assembled were first rated and provided great insight to everyday, real-life situations we may encounter in our jobs. For anyone in the PR/Communications field seeking professional growth, this is a must attend…I found it to be a remarkable learning experience and came away with knowledge that will be beneficial to me and my organization going forward."
"There are countless sports business conferences each year and none of them do an ample job of highlighting the importance of PR in the sports business process. The Sports PR Summit finally gave sports PR the attention it deserves in the scheme of the sports marketing process."
"The Sports PR Summit was a treasure trove of information for sports PR people. The media panel gave unique insights into how media view, work with and perceive PR representatives, which should alter some of the aspects of how sports PR work with them."
"I applaud Brian's vision for the summit. As we all increasingly rely on technology to communicate, the ability to connect in person with industry leaders, share best practices and new ideas and drive greater understanding between media and PR reps was invaluable."
"The Sports PR Summit was one of the best-run seminars I've attended. Brian Berger was able to create a timeline that delivered exceptional speakers and content in a powerful one-day session – a feat some organizations struggle to cover in a 3-4 day convention! It was a dynamic group of professional attendees who were able to listen and learn from many of the best in the business."
"The Sports PR Summit provided an opportunity to learn from some of the sharpest minds in sports public relations. The panels brought together some of the most prominent names in sports journalism and offered a unique look at how they make decisions and interact with sports communicators. The conference focused on forward-thinking topics that will benefit all of us."
Previous Events
View More Photos
Countdown to Sports PR Summit
| | | | | | |
| --- | --- | --- | --- | --- | --- |
| 00 | 00 | 12 | 21 | 56 | 30 |
| Years | Months | Days | Hours | Minutes | Seconds |
Steering Committee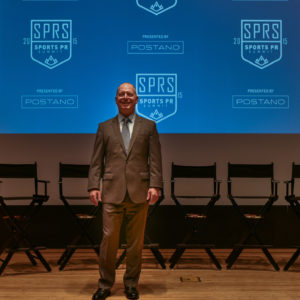 Brian Berger
Founder & CEO of the Sports PR Summit | Co-Founder, Everything Is On The Record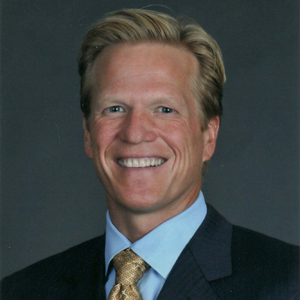 Ric Bucher
Veteran Broadcaster, Writer & Author | Partner, Everything Is On The Record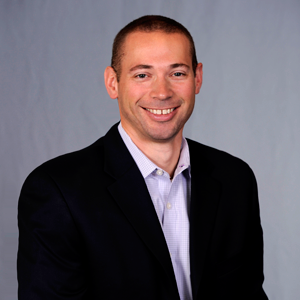 Matt Bourne
MLB VP of Business PR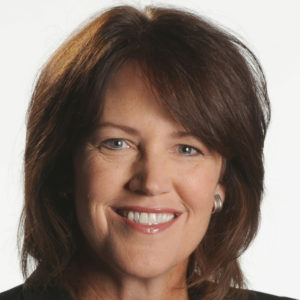 Christine Brennan
Author, Columnist & Broadcaster with USA Today/NPR/ABC News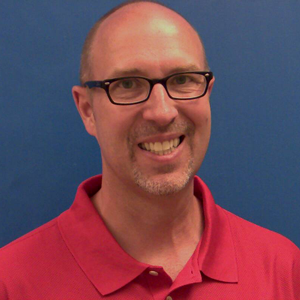 Erik Christianson
NCAA Managing Director of External Affairs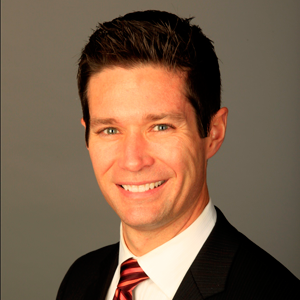 Dan Courtemanche
MLS Executive VP Communications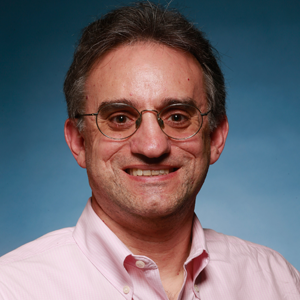 Joe Favorito
Sr. Strategic Communications Consultant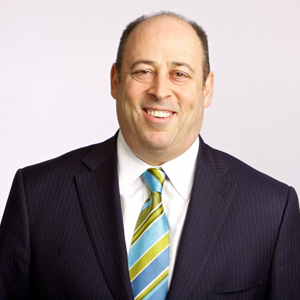 Mike Golub
President of Business Operations, Portland Timbers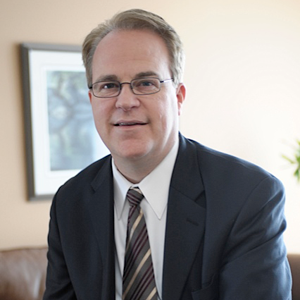 John Lashway
President, Lashway Communications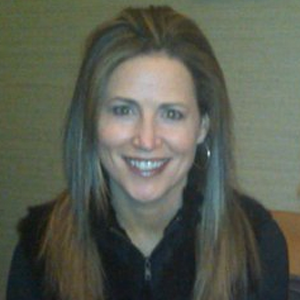 Kristi Roehm
Founder/CEO 8 Degrees PR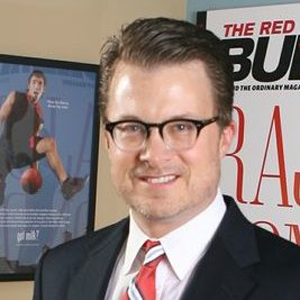 Bill Sanders
Sr. VP, Excel Sports Management
Lauren Teague
Digital Consultant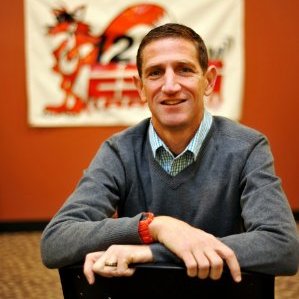 Keith Strudler
Director of the Marist College Center for Sports Communication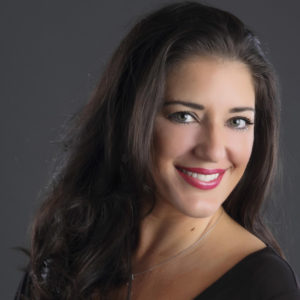 Gina Lehe
Senior Director of Communications and Brand Management, College Football Playoff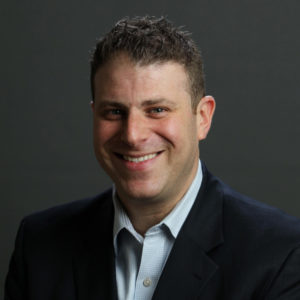 Jon Schwartz
Managing Director, NASCAR
"The Sports PR Summit is top-notch in every regard. If you're looking for great insight and innovative ideas from our industry's finest, as well as a day full of relevant discussion topics in an interactive environment, attending the Sports PR Summit is a must. The event came highly recommended to me, and I now have it at the top of my list when discussing similar opportunities with other communications professionals."
"The Sports PR Summit has become a conference that I genuinely look forward to each year, not just for the networking opportunities it provides but the interesting panels and valuable information about our discipline. There's really nothing else like it in the country and I've found myself coming home every year with several new ideas that to implement. I've recommended the Summit to several fellow Communications professionals in the industry and they've come away with the same impression."
"The Sports PR Summit is a great event because it attracts top players from throughout the industry – from agencies, networks, leagues, teams, conferences and more. It's a perfect opportunity to share ideas and connect with some of the best in the business."
"The 2015 Sports PR Summit provided access to some of the best professionals in our business. The discussion topics and the panelists assembled were first rated and provided great insight to everyday, real-life situations we may encounter in our jobs. For anyone in the PR/Communications field seeking professional growth, this is a must attend…I found it to be a remarkable learning experience and came away with knowledge that will be beneficial to me and my organization going forward."
"There are countless sports business conferences each year and none of them do an ample job of highlighting the importance of PR in the sports business process. The Sports PR Summit finally gave sports PR the attention it deserves in the scheme of the sports marketing process."
"The Sports PR Summit was a treasure trove of information for sports PR people. The media panel gave unique insights into how media view, work with and perceive PR representatives, which should alter some of the aspects of how sports PR work with them."
"I applaud Brian's vision for the summit. As we all increasingly rely on technology to communicate, the ability to connect in person with industry leaders, share best practices and new ideas and drive greater understanding between media and PR reps was invaluable."
"The Sports PR Summit was one of the best-run seminars I've attended. Brian Berger was able to create a timeline that delivered exceptional speakers and content in a powerful one-day session – a feat some organizations struggle to cover in a 3-4 day convention! It was a dynamic group of professional attendees who were able to listen and learn from many of the best in the business."
"The Sports PR Summit provided an opportunity to learn from some of the sharpest minds in sports public relations. The panels brought together some of the most prominent names in sports journalism and offered a unique look at how they make decisions and interact with sports communicators. The conference focused on forward-thinking topics that will benefit all of us."