7 Questions with NASCAR's Jon Schwartz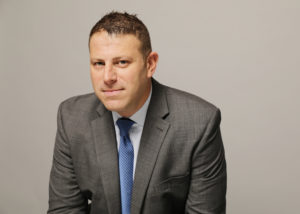 Seven Questions with Jon Schwartz, Managing Director of Integrated Marketing Communications for NASCAR, who coming off another successful Daytona 500, discusses strategies of building positive press relations, driving a consistent message, and maintaining personal balance in a 24/7 workplace.
1) Give us a sense of what a "normal" work day is like for you.

Each day is unique. I'm in Charlotte Mondays and Tuesdays and in New York Wednesday through Friday (also teach a Sports Media & Technology class at NYU on Wednesday nights). A Monday usually includes a 6am flight to Charlotte (scanning NASCAR.com and news coverage from the weekend's races along the way) and a 8:45am arrival at NASCAR Plaza. That's followed by a gathering of our Content Committee; a department all-hands meeting; a meeting with the NASCAR/Race Team Communications Subcommittee; and oftentimes a strategic planning session. I typically leave the office in Charlotte in the 6-7pm range.
2) You've worked extensively to generate positive press for NASCAR in a broad range of media. What are some tips for building media relationships, particularly outside of traditional outlets?

In NASCAR, we like to say: "If you bring someone to a race, you have a fan for life." For media who don't traditionally cover our sport, it starts with an immersive at-track experience. Our media outreach team led by Matt Ciesluk does a fantastic job curating a race-day schedule that includes a 360-degree view of our sport – from the garage and pit road to the spotters' stand and fan engagement areas. This usually triggers lots of questions and ignites a dialogue about story ideas – effectively planting the seed for future coverage. Matt hosted a group of 10+ "non-traditional" media a few weeks ago at the second-consecutive sold-out Daytona 500. The response was tremendous. We can expect a few to return to future races. We also expect to see some of the resulting coverage in the coming weeks and months. But our priority remains on servicing our group of core media, many of whom spend 30-plus weeks on the road each year working very hard to cover our sport in person.
3) PR for a sport like NASCAR brings challenges, since you have such wide range of constituents in the sport, including drivers, sponsors, and the cities and regions you race in. How do you work with your many partners to ensure their messages are consistent – or at least aren't inconsistent with the larger NASCAR message?

Given the unique composition of our industry, synchronizing activities can be complicated. One of the things we've implemented this year is a focus on "messaging in and out of the race weekend." We have a Content Committee comprised of representatives from key departments. That group partners together each week to create 2-3 key primary messages; a localized message for the market the race is in; and a call-to-action designed to drive tune-in, attendance, and digital/social engagement. Those are then shared broadly throughout the sanctioning body and across the industry by our Team Marketing, Driver Services and Stakeholder Communications groups to help with consistency. However, it's important to point out that our intention is not to put words in people's mouths. Rather, our objective is to work collaboratively with the industry to help identify and amplify the most important and compelling storylines each week.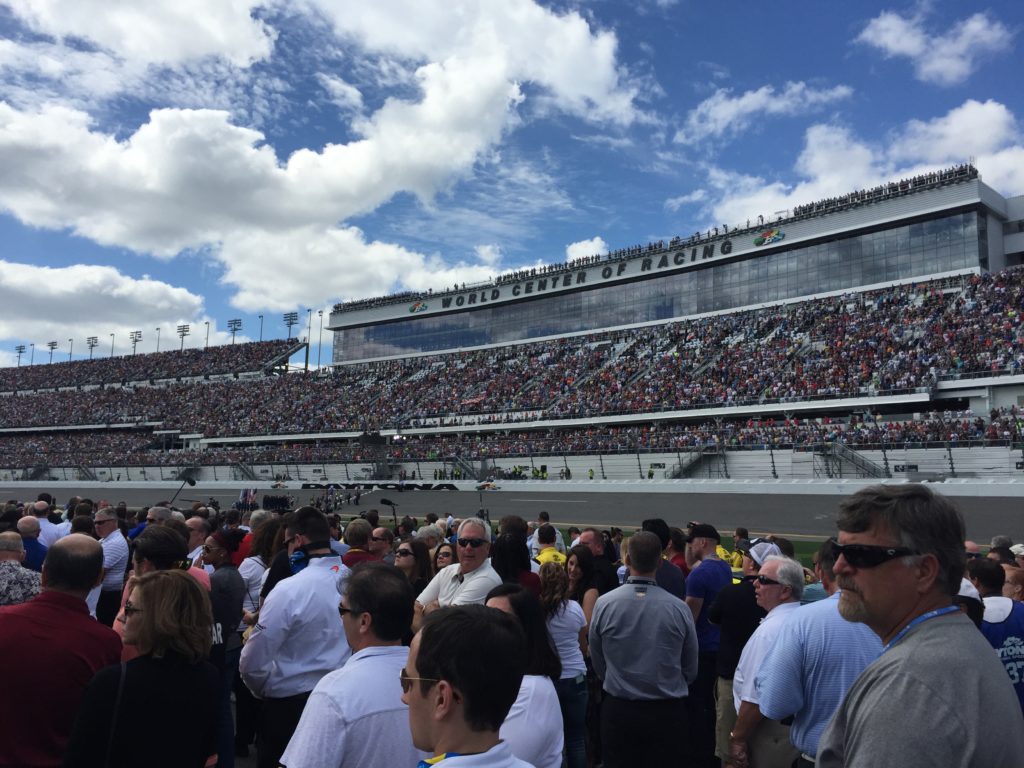 4) You have a unique and varied background, including time both in agency and working in communications for several large public companies. How has your experience in those roles, particularly with large consumer brands, helped you in your work for NASCAR?

Anytime you're able to walk a mile in someone else's shoes, it helps you to better understand and appreciate their goals and anticipate and address any needs or challenges they may have. On our communications team, we have a great balance of professionals who have worked many years in the NASCAR industry. They who work alongside those who hail from small to mid-sized agencies. We also have several teammates who've worked in-house with big, blue chip brands – from Heinz and Jet Blue to MLB and the NBA. Having a good mix of staff with different points of views helps us better serve our internal business units and be a resource for drivers, teams, tracks, sponsors and broadcaster partners.
5) You've stressed positive social messages in NASCAR, including the sport's green energy emphasis. How does a sport leverage positive social work without alienating parts of their fan base?

Look no further than the work our drivers do with their respective charities or what The NASCAR Foundation does to help address the needs of children … giving back is actually one area that brings the industry and fans closer together. Our sustainability efforts have similarly been embraced by existing and new fans – from recycling cans, oil, tires and race cars … to planting 10 trees for every green flag … to our three national series running the last six-plus years exclusively on a biofuel. Doing what's right for the environment doesn't have to alienate anybody.
6) NASCAR, like many other sports, has to be keenly aware of risks and crises. What are some guidelines you have in crisis management?

While no crisis is the same, it's key to have a good game plan. Our sport is extremely unpredictable and dangerous. It's why we work so closely with our medical team, local hospitals, law enforcement, and tracks. We also do a lot of scenario planning because it's hard to practice a crisis without dealing in real or potential situations. My colleague Kurt Culbert leads our racing communications unit that's at the track each week. He and his talented staff are among the best in the business in activating a crisis plan with one voice.
7) You make time for important volunteer work on your own. What's your key for work/life balance?

First and foremost, an unconditionally supportive, loving and understanding family. They make me a better person each and every moment I'm around them. Second, a company that advocates for volunteerism and teammate in Eric Nyquist who leads by example. Lastly, I've had the privilege of working with children and adults with special needs as part of the New Jersey Dare Devils Special Hockey Team for the last 16 years. I am humbled and honored to have them in my life – despite not being able to devote as much time to them as I used to. Being involved with the Dare Devils makes me much more effective at work. My goal is to continue to try to find ways to find more of that balance across all fronts.
Follow Jon on Twitter @JonSchwartz1.
###